When embarking on the journey of creating a WordPress site, one of the first questions that often comes to mind is, "How much is this going to cost me?" The answer, like many things in the web development world, is not entirely straightforward. A multitude of factors come into play, influencing the final tally. This comprehensive guide will break down the various components that contribute to the cost of a WordPress site, particularly when you're in the capable hands of a professional web development agency such as Kiwi Web Solutions.
1. Domain Name and Hosting: The Foundation of Your Online Presence
The first step in building any website is securing a domain name and hosting. The domain name is your website's address on the internet, while hosting is where your website's data is stored and accessed from. For a domain name, you might spend anywhere from to per year, depending on the popularity of your chosen name. As for hosting, prices vary significantly, ranging from to 0 per month, depending on the type of hosting you opt for. Kiwi Web Solutions can help guide you through this process, ensuring you make the right decisions for your site.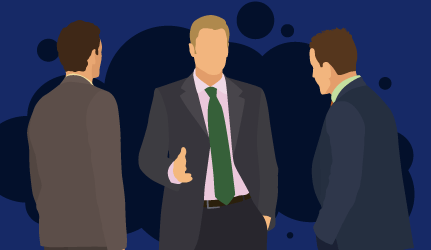 Get a Free Website Audit Today
2. WordPress Theme: The Aesthetics of Your Site
Once your hosting is set up, the next step is choosing a WordPress theme. Themes dictate the overall look and feel of your site. Free themes are available, but for a professional, cohesive look, many businesses opt for premium themes, which can range from to 0. With Kiwi Web Solutions, you have access to a team of designers who can customize your chosen theme, ensuring it perfectly represents your brand.
3. Plugins: Extending the Functionality of Your Site
Plugins are essential in extending the functionality of your WordPress site, and here, the cost can vary greatly. From SEO tools and social media integration to custom forms and e-commerce capabilities, the plugins you choose will depend on the specific needs of your site. While there are countless free plugins available, premium options typically range from to 0, and sometimes more. The team at Kiwi Web Solutions can help you determine which plugins are essential for your site and which can be foregone, ultimately saving you money.
4. Content Creation: The Heart of Your Site
Your site's content is what will draw in and retain visitors. Creating high-quality, engaging content can be time-consuming, and many businesses opt to hire professional content creators. Depending on the quality and expertise of the writer, costs can range from $50 to $500 per article. Kiwi Web Solutions has a team of skilled content creators who can produce content that perfectly aligns with your brand's voice and message.
5. Security: Safeguarding Your Online Presence
In today's digital age, website security is paramount. From SSL certificates to regular backups and malware scanning, there are various ways to protect your site, and these can add up in cost. SSL certificates, for instance, can range from free to over $200 per year. Kiwi Web Solutions prioritizes the security of your site, implementing the latest measures to protect you and your visitors.
6. Maintenance: Keeping Your Site Running Smoothly
Regular maintenance is crucial in ensuring your site runs smoothly. This includes updates, backups, and troubleshooting any issues that arise. While you can handle these tasks yourself, many businesses prefer to hire professionals to manage the technical aspects of their site. The cost for maintenance services can range from $50 to $200 per month. Kiwi Web Solutions offers comprehensive maintenance packages, ensuring your site is always in top shape.
7. SEO: Boosting Your Online Visibility
Search Engine Optimization (SEO) is essential in increasing your site's visibility on search engines. From keyword research and content optimization to backlink building and technical SEO, a range of tasks must be undertaken to improve your site's search engine ranking. The cost for SEO services can range from $300 to over $1500 per month. Kiwi Web Solutions has a team of SEO experts who can help you navigate the complex world of SEO and achieve the best possible results for your site.
8. Custom Development and Design: Adding Unique Touches to Your Site
For those looking for a truly unique and tailored online presence, custom development and design are the way to go. This could include custom coding, unique graphics, or a fully bespoke theme created just for your site. These services can range significantly in price, from a few hundred to a few thousand dollars, depending on the complexity of your needs. The experts at Kiwi Web Solutions specialize in bringing your unique vision to life, ensuring your website stands out from the competition.
9. E-commerce Functionality: Setting Up Shop Online
If you plan to sell products or services directly from your site, e-commerce functionality is essential. Setting up an online store involves integrating a shopping cart system, secure payment gateways, and potentially other features like inventory management and customer reviews. The cost for e-commerce integration can range from 0 to over 00, depending on the complexity of your store. Kiwi Web Solutions has extensive experience in creating functional, user-friendly online stores that make the shopping experience a breeze for your customers.
10. Mobile Optimization: Catering to the Modern User
With the increasing use of smartphones and tablets, having a mobile-optimized site is non-negotiable. A responsive design that adapts to various screen sizes is essential in providing a seamless user experience. While most premium WordPress themes are mobile-optimized, additional tweaks and tests may be required to ensure your site performs well on all devices. This can cost anywhere from 0 to 00, depending on the level of optimization required. The team at Kiwi Web Solutions takes mobile optimization seriously, ensuring your site looks and performs beautifully, no matter the device.
11. Training and Support: Empowering You to Take Control
Once your site is up and running, you may want to take the reins and manage it yourself. In this case, training and ongoing support are crucial. Many web development agencies offer training sessions and support packages to help you feel confident in managing your site. These services can range from to 0 per hour, depending on the level of support required. Kiwi Web Solutions offers comprehensive training and support packages, ensuring you have the knowledge and tools you need to successfully manage your site.
12. The Bottom Line: What Can You Expect to Pay?
Given the multitude of factors influencing the cost of a WordPress site, it is challenging to provide a definitive answer. However, to give you a rough idea, a basic WordPress site can cost anywhere from $500 to $3000, while a more complex site with custom features, e-commerce functionality, and professional content can range from $3000 to over $10,000. When you choose Kiwi Web Solutions, you are investing in a team of experts dedicated to creating a website that meets your specific needs and exceeds your expectations. While the initial cost may be higher than doing it yourself or hiring a freelancer, the quality, professionalism, and ongoing support you receive are unparalleled.
Let's Grow Your Business Together
In conclusion, when it comes to building a WordPress site, the cost can vary significantly depending on various factors such as domain and hosting, theme and plugins, content creation, security, maintenance, SEO, custom development, e-commerce functionality, mobile optimization, and training and support. It's important to carefully consider each of these factors and determine what is essential for your site and what can be compromised to fit your budget. When you work with Kiwi Web Solutions, you are not just paying for a website; you are making an investment in your online presence, your brand, and ultimately, your business. So, take the first step towards building your dream website today and contact Kiwi Web Solutions!